CBCA Tournament
2018 Tournament Results
Thursday, January 11th
3:00 p.m. New LIfe 70 vs. Faith Mountain 30
4:45 p.m. Freedom 52 vs. Ross Corners 19
6:20 p.m. Cornerstone 59 vs. Valley Heights 20
8:00 p.m. Central 55 vs. Canaan 43
Friday, January 12th
10:00 a.m. Chapel in church auditorium
12:00 p.m. Faith Mountain 21 vs. Ross Corners 56
1:30 p.m. Valley Heights 32 vs. Canaan 28
3:00 p.m. GIRLS: Cornerstone 42 vs. Valley Heights 30
4:45 p.m. GIRLS: New Life 46 vs. Central 17
6:30 p.m. New Life 47 vs. Freedom 53
8:15 p.m. Cornerstone 49 vs. Central 35
Saturday, January 13th
8:00 a.m. Canaan vs. Faith Mountain (7th &8th place) - Canceled
9:30 a.m. Girls Consolation Game: Valley Heights vs. Central - Canceled
11:00 a.m. Ross Corners vs. Valley Heights (5th & 6th place) - Canceled
12:45 p.m. 3rd Place - New Life 53 - vs. 4th Place Central - 39
2:15 p.m. Girls Championship Game: 1st Place New Life 30 vs. 2nd Place Cornerstone 28
4:00 p.m. Boys Championship Game: 1st Place Cornerstone 51 vs. 2nd Place Freedom 44
Congratulations to the CBCA ALL STARS for 2018:
Cheerleading - Grace Israel and Alanna Tompkins
Lady Cougars - Sydney Little
Cougars - Camden Conklin & Kameron Gilbert
Purchase our 3-Day or 2-Day Family Passes that will be avialable at the gate!
3 Day Family Pass: $16 (save $5.00)
2 Day Family Pass: $10 (save $4.00)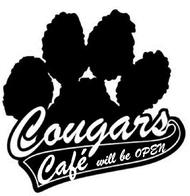 Our Cougar CAFE will be open for the whole tournament. The CAFE features food for lunch and dinner as well as plenty of snacks and drinks.
Soups, chili, pizza & specialty pizza, garden salad, taco salad, hot dogs, hamburgers & cheeseburgers, cheese dogs, chili/cheese dogs, candy, homemade baked goods, and more!
Proceeds from the Cougar Cafe go towards supporting the Class of 2018 and their mission trip to Tennessee.