Basketball
Sun

day

Mon

day

Tue

sday

Wed

nesday

Thu

rsday

Fri

day

Sat

urday
InstaTeam
Join

This will be our primary method of communication for schedules, cancelations, changes, reschedules, AWAY games times of departure and return times, etc.
Signup Instructions
Step 1:
Visit 'Google Play' on your Android device (e.g. Samsung, Motorola) or visit 'App Store' on your iPhone, iPad or iPod and search for the "InstaTeam Team" App.
If you have a barcode scanner on your phone, you can Scan QR code below to download.
Step 2:
Follow the instructions provided to create a new account or login using your existing Facebook or Google account.
Step 3:
To find your team and join it, you can search for the team "Central Baptist Boys Basketball" or "GULE5L" code; or Central Baptist Girls Basketball or GULE5U code
Step 4:
Click on the team and then click Join.
You are all done. See you on InstaTeam.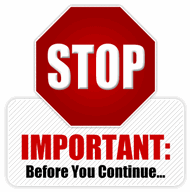 Before any student can particiapte in any sport, before they can PRACTICE - they must have the HEALTH CERTIFICATE / APPRIASAL FORM filled out by a physican and turned into the school office. This FORM is found on the FORM page under the ADMISSIONS tab. It can also be picked up in the school office.
SPECIAL NOTICE: Chenango Forks is NOT OFFERING FREE SPORTS PHYSICALS THIS YEAR!! :(
You need to get your sports physcial from your health care provider. Make sure to take the form with you.

We're asking parents to join online or get the app to InstaTeam to stay connceted regarding schedules, cancellations, gate keeping information and other information that comes up during the season.
This will be the same app that we'll use for soccer, basketball and volleyball. Get it once. Use it all year. Click on the icon above for a link to download it to your device. Use the link in the GATE KEEPING infomration to get it online using your desktop.